Email: info@faradayscientific.co.uk | Tel: +44 (0)114 282 3131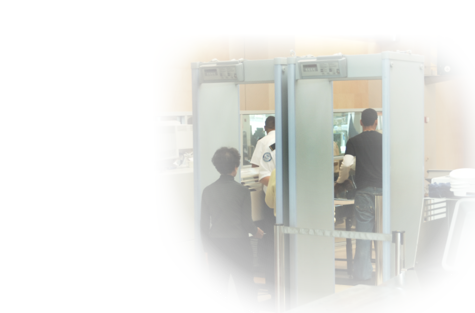 Capabilities: Instrumentation (4/9)
The next stage of an instrument, the Firmware stage, is a digital processing stage that comprises principally a microprocessor, microcontroller or PLC (Programmable Logic Controller), i.e., it has computing power and can be programmed. The processor can be programmed to process the input signal together with additional inputs that relate to other functions that the processor controls, for example, aspects of the measurement conditions, and to an on-board clock, to produce an output signal that is fully characterised. The controlling software is referred to as embedded software or, in cases where the software resides on a ROM, as firmware. Faraday Scientific has wide experience in Firmware & Embedded Programming and the various operating systems and microprocessors are shown in
Capabilities: Firmware
(page 7).
The signal that is output from the processing stage is then communicated in some way to the Client Application where the data is presented. There are numerous possible communication channels that can be used depending on the context of the measurement. In the case of self-contained, possibly mobile, instruments the signal may be coupled directly to a display processor and display. In an industrial environment the signal could be sent to a plant computer via a network. There is strong interest currently in wireless communications for use with remote, difficult to access instrumentation, and with mobile applications. Faraday Scientific's present skills and experience in this area are shown in
Capabilities: Communications
(page 8).
The final stage in this analysis of instrument function is the important Client Application. Faraday Scientific has extensive experience in developing rich user interface applications supporting data acquisition, data processing, data analysis, data visualisation and data management for a wide range of operating systems, including support for cross-platform applications. These various activities are summarised in Capabilities:
Client Applications
(page 9).